In The News…
Errors Range From Cents Through Gold At ANA/Errorama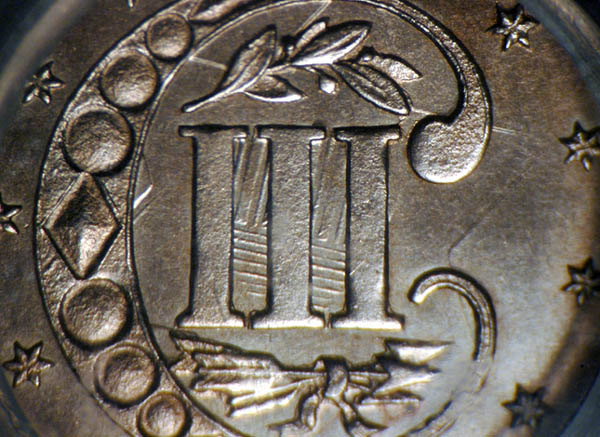 Image © Ken Potter 2011
Here's an 1862 3c Silver Piece that boasts a rotationally misaligned die clash submitted by Dennis Mize.
September 26, 2011—From hard to buy gold errors to errors on popular collector coins, this year I had the privilege of seeing many of them at the American Numismatic Association World's Fair Of Money Aug. 16-20 in suburban Chicago. For a greater part of each day, I spent considerable time sitting behind the Combined Organizations Of Numismatic Error Collectors of America's club table explaining to folks what kind of errors and varieties they brought for review. I also scrounged the floor to find a few neat errors and varieties to shoot photographs of.
See Rest Of Numismaster Story HERE.