by Ken Potter—NLG
All images © 2011 Ken Potter  / Coins Courtesy of Bill Ewald
July 12, 2011—One of the first individuals who tutored me in the area of errors and varieties back in the late 1970s was Bill Ewald who is a past member both NECA and CONE (who most of you know later combined to form CONECA). While Bill eventually strayed away from specializing in error-variety coins to numismatics in general, the error-variety bug never left him completely. As such I always have to stop by his table at local shows to see what he may have found. A few months ago, he handed me a batch of Morgan dollars and said, pull out all the VAM varieties and take them with you and shoot what you'd like. Yep, Bill couldn't help himself and just had to look through a batch of Morgans and catalog all the VAM dollars! While none of the ones I show here are Top 100 VAMs (though he did have one in the group) I found them interesting nonetheless so I thought I'd share a few of the coins I shot with readers. They are shown here with their descriptions.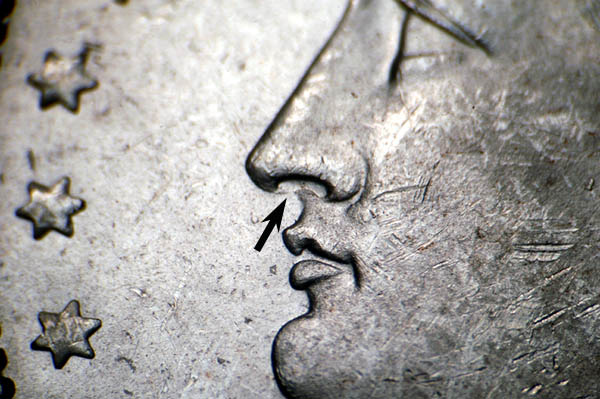 1878 7 TF VAM-132 "Broken Nose" Abraded Die Variety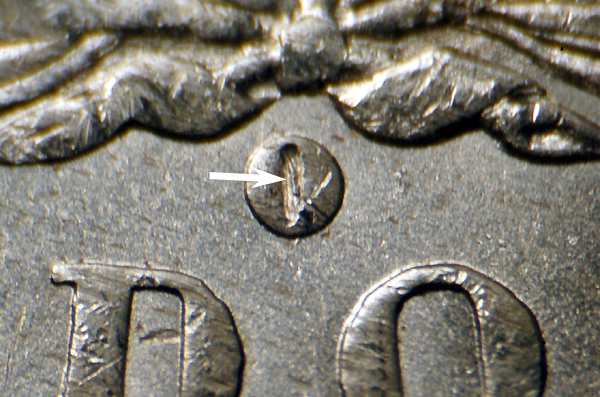 1883-O VAM-5 Repunched Mintmark O/O West (Listed in the Wexler/Miller RPM Book 
as RPM#5 and is presumably listed as such in the CONECA files)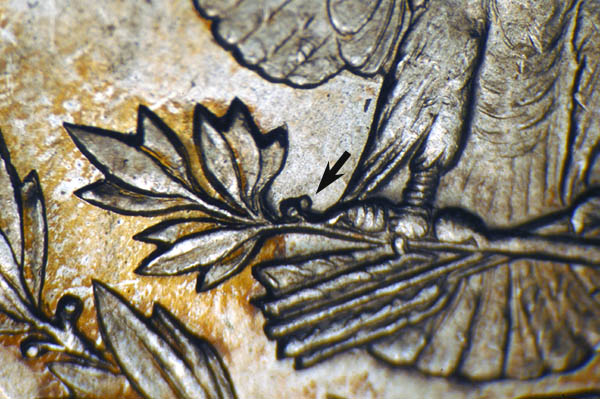 1902-O VAM-79 Near Date/Extra Berry—One of many known for this date/Mint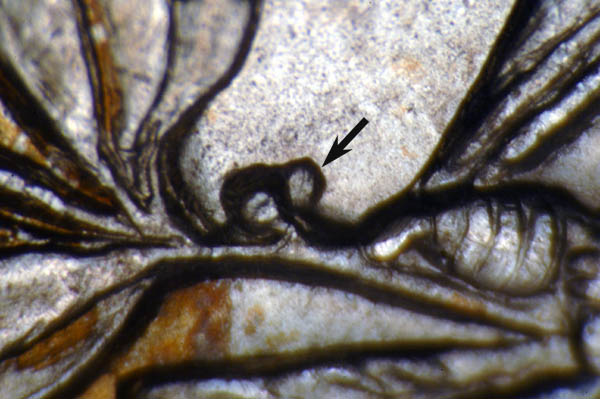 A closer look at the 1902-O VAM-79 Near Date/Extra Berry

This thin thread-like raised area next to the cotton leaf (on obverse) is a marker for the 1902-O VAM-79 
To learn more about this variety go VAM World here.